Why Choose Us
Our Team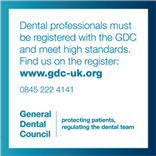 All our dentists adhere to the strict guidelines governing the profession under strict guidance from the General Dental Council (GDC) "Standards for Dental Professionals".
P.J. Power BDS NUI Msc (Dent Imp)
Principal Dentist
GDC No. 57898
PJ qualified from Cork in 1983 and has practised as a dentist ever since. He worked in Billericay, Essex for a number of years before taking over the Wickford practice in 1990. In 1991 he completed Dental Implant training with pioneers in the field including Professor David Harris at the Wellington Hospital, Harley Street, London and Professor Per-Ingvar Branemark in Gothenburg, Sweden, and has been placing dental implants in Kinsale, Ireland and Wickford, UK since. He subsequently completed a Masters Degree in Implantology from Warwick University in 2008. PJ worked extensively with Professor Stuart Harding during those three years. At the world renowned centre of excellence The Malo Institute, Lisbon he studied Teeth in a Day. He continued on to study sinus augmentation with Dr Hilt Tatum who was the first dentist to perform this procedure.
PJ is recognised by his colleagues for his vast experience in dental implants and has been appointed mentor to the Nobel Biocare system. His main interests are Dental Implants, Cosmetic Dentistry including Cosmetic Adult Braces,and continuing advances in dentistry. His philosophy is to offer the best there is in dentistry to his patients in a relaxed friendly environment. PJ is married to Janet who is also a dentist and has four children. Besides dentistry his favourite pastimes are gardening, cooking, walking and golf.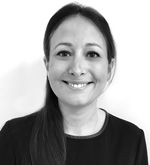 Hannah Nasser BDS London 2011
Dentist
GDC No. 212309
Hannah qualified from Barts and the Royal London School of Medicine and Dentistry with honours in 2011 after receiving a first-class Bachelor of Science degree from Imperial College London in 2007.
Hannah is passionate about preventative care and providing minimally invasive aesthetic treatment for her patients. She enjoys all aspects of restorative dentistry, particularly building relationships with her patients and making them feel at ease. She is also committed to providing the most current treatment options and techniques, regularly attending courses to update her skills. Hannah prides herself in having a gentle but thorough approach.
Outside of the surgery, Hannah enjoys spending time with her family and loves cooking, nutrition, walking and travelling.
Kunal Tibrewal BDS King's College London 2016
Dentist
GDC No. 265191
Kunal joined the Wickford Dental Health Centre team in October 2017. He qualified as a dentist from Kings College London in 2016 and enjoys working in general practice as it allows him to build a great rapport with his patients. He is also a keen attendee of professional development courses.
Outside of dentistry, Kunal is a dedicated sports fan and has a passion for travelling.
With his friendly personality and caring nature, Kunal is a great member of our team and extremely popular with patients.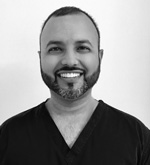 Mehual Tailor BDS London 2013
Dentist
GDC No. 244458
Mehual qualified as a Dentist from King's College London in 2013 and completed his foundation training in the Whipps Cross Scheme in London. Following this he has worked a Senior House Officer in Oral and Maxillofacial Surgery at Kings College Hospital.
Mehual has a keen interest in the Restorative and Surgical aspects of dentistry. He is a firm believer in further education and development. He is a trained InvisalignGo provider and is currently undertaking further training in Advanced Aesthetic and Restorative dentistry. Mehual is a Member of the Faculty of Dental Surgeons at the Royal College of Surgeons Edinburgh and also holds a BSc in Biomedical Science and an MSc in Neuroscience.
Outside of Dentistry Mehual enjoys travelling and spending time with friends and family.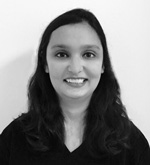 Soniya Shah BDS University of Sheffield 2011
Dentist
GDC No. 211633
Soniya has been practising general dentistry since graduating from University of Sheffield in 2011. Recognising early on that a career in general practice was where she would like to focus, Soniya has been able to enjoy all aspects of dentistry while building long term relationships with patients.
To remain at the forefront of modern dentistry Soniya embraces further education and qualifications, most recently completing a diploma for the Membership of Faculty of Dental Surgery awarded by the Royal College of Surgeons of Edinburgh.
Outside of dentistry, Soniya is interested in travelling, cooking and exploring the outdoors having grown up in the picturesque Lake District.
Edyta Trochimczuk Lek Stom Bialystok 2001
Dentist
GDC No. 85189
Edy qualified in 2001 and joined Wickford Dental Health Centre in 2007. Her calming, patient personality is very reassuring, especially with apprehensive patients. Although she likes general dentistry her passion is orthodontics and smile makeovers. She regularly updates her techniques and knowledge with continuing professional development courses and knows all the most up to date techniques available. Her speciality is providing patients with the 'Hollywood Smile' using 6 months smile cosmetic braces or Lumineers, which gives the patient a beautiful smile whilst limiting the structural damage to the teeth. A very modern technique – much better than the old destructive crowns or veneers. Edy has been with her partner for many years and have one young son, at the moment. Her other interestes include eating, travelling and spending time with her family.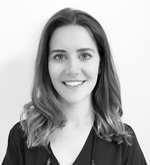 Amber Robinson BDS King's College London 2017
Dentist
GDC No. 271740
Amber studied dentistry at King's College London, graduating first in her year and subsequently awarded the Newland-Pedley Scholarship. Amber also has a first class honours degree in Biomedical Science from The University of Warwick.
Whilst enjoying all aspects of dentistry, Amber has a keen interest in preventative dentistry and minimally invasive aesthetic procedures. Amber will be providing non-surgical aesthetics treatments here, such as anti-wrinkle injections and fillers.
Her welcoming approach makes her patients feel comfortable and she is excellent with anxious patients and children.
In her spare time, Amber enjoys yoga, going to the gym, socialising with friends and family and travelling.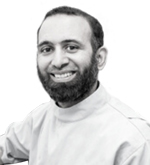 Kashif Saeed BDS London 2002
Dentist
GDC No. 81189
Dr Kashif Saeed qualified from Guys & St Thomas Hospital Dental School in 2002 and completed his vocational training in London. Kashif has been placing dental Implants since 2008 and has trained in advanced surgical procedures such as block bone grafts, sinus lifts, ridge expansion and intra oral bone harvesting.
Kashif has completed the Diploma in Restorative Dentistry (FGDPUK) Royal College Surgeons. This has given him further skills for advanced restorative cases including full mouth rehabilitation, advanced tooth surface loss and smile makeovers.
He has been providing orthodontic treatment for his patients since 2006 on a private basis and provides 6 month smiles, fast braces and Invisalign systems.
Due to his mix of skills he can combine restorative implant and orthodontic treatment for patients to achieve optimum results.
Whether you need a single tooth implant or an upper and lower full arch rehabilitation, rest assured you are in capable hands. We can provide All on 4, same day teeth so your patients can leave with a full set of fixed teeth.
Kashif is a member of the Association of Dental Implantology (ADI) and FGDP (UK) and enjoys keeping fit, spending time with his family and hiking.
Languages spoken: English, and Urdu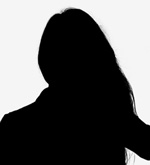 Pritvanti Patel BDS Manchester 2008
Dentist
GDC No. 150004
Pritvanti graduated from the University of Manchester in 2008, after which she completed her vocational training in Chester and studied for the MJDF Diploma at The Royal College of Surgeons of England.
Her special interests lie within restorative dentistry. Her hobbies include skiing and reading.
Katherine Brown
Dental Hygienist
Foundation Degree in Oral Health Science University of Essex 2020
National Certificate NEBDN 2003
GDC No. 164170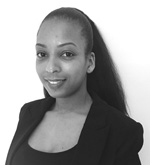 Primrose Mauppa Foundation Degree in Oral Health Science University of Essex 2016 National Certificate NEBDN 2011
Dental Hygienist
GDC No. 224999
Primrose has worked in the dental industry since 2008, firstly as a trainee dental nurse. She thoroughly enjoyed her time in this role working in both private and NHS practices, however she wanted to progress further in her career and showed great interest in dental hygiene. Her aim was to help patients on a different basis to nursing.
Primrose pursued her interest by studying for a Foundation degree in Oral Health Science at the University of Essex, and qualified in December 2015.
We love having Primrose as part of our team because she is focused and passionate about her job, plus her bubbly personality keeps her a step ahead with patient interaction.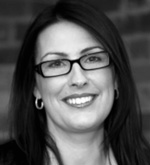 Glenda Eaton NEBDN National Cert
Practice Manager
Glenda joined Wickford Dental Health Centre as a Practice Manager in October 2016, having previously worked in management for 22 years. Glenda started her career in the dental industry in June 2008 gaining experience at front of house and as a nurse, passing the NEBDN National Certificate with a Merit. She has previously managed both Private & NHS practices including a busy sedation referral clinic.
Glenda is passionate about her work and loves to be challenged in every aspect of the business. She regularly attends dental seminars and courses to keep updated with the ever-changing dental world. Her aim is to achieve greatness at Wickford Dental Health Centre for patients and staff.
In her spare time Glenda enjoys music, visiting Italy and spending time with her son and dog.